A summary of the three teams we assisted
At HydroComp, we are focused on the now – what needs to be done today in order to achieve success. However, we are also constantly looking towards the future – not only in terms of technology and practices, but also being involved with training the next generation of naval architects and marine engineers. Today's students are tomorrow's leaders, and as a longstanding industry leader ourselves, we feel compelled to connect with and invest in these young minds. Consequently, we were more than happy to provide student licenses to three teams who competed in this year's Monaco Energy Boat Challenge: Physis PEB (Pilitecnico di Milano, Italy), Técnico Solar Boat (U Lisbon – Instituto Superior Técnico, Portugal), and Swiss Solar Boat (Swiss Federal Institute of Technology Lausanne, Switzerland).
The Monaco Energy Boat Challenge is an international competition. Each summer, students from around the world meet and compete, showcasing innovative boats and propulsion systems while implementing different renewable energy techniques. This year, 46 teams from 31 universities, across 25 nationalities, participated. Teams are categorized into one of three classes: energy, solar, or open sea.
Physis PEB of Milan competed in the energy class. With 90 students in a wide range of engineering disciplines, the team is divided into different departments. Their head of CFD and Fluid Dynamics, Michelangelo Greppi, reached out to HydroComp for help. Using HydroComp's PropElements for propeller design, they used the software to craft the propellers on their vessel. "Propellers are pretty fascinating, they transform all the power onboard into thrust that pushes our boat," Physis PEB explains on their Instagram post.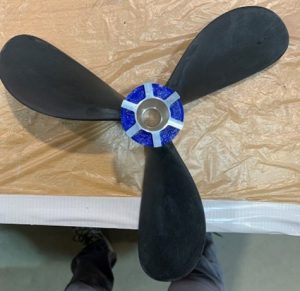 "This is such an important matter for an outstanding performance of our IONE 2.0. Considering boat hydrodynamic drag, power availability, motor efficiency map, and materials' properties, we optimize propeller design assisted by PropElements." Physis PEB won both the Innovation Prize and the YCM Spirit Prize.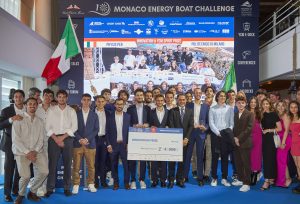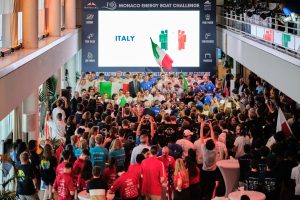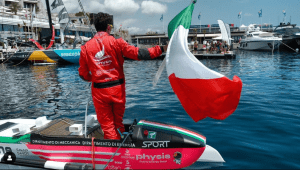 Técnico Solar Boat of Lisbon worked to build the first Portuguese hydrogen-powered boat. Consisting of 63 students and four team departments, Robin Tomaz, the Mechanical Systems Engineer Leader, contacted HydroComp for a NavCad student license. NavCad provides users with hydrodynamic and propulsion system simulation, so they can analyze vessel speed and power performance. Técnico Solar Boat won the prizes of Best TechTalk and New Generation.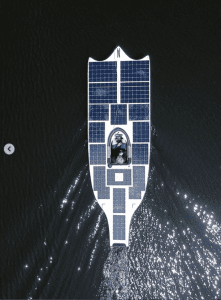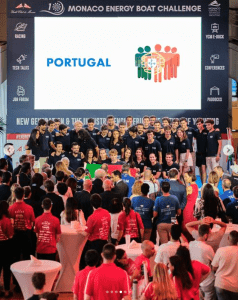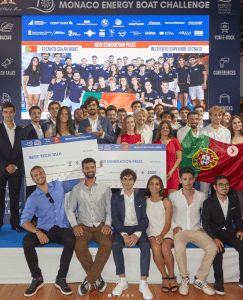 Swiss Solar Boat of Lausanne's ultimate goal is to create a hydrogen-solar powered boat that will set sail by 2025. Their team is made up of 60 students from nine areas of study. Aris Dimitracopoulos of their sponsorship team got in touch with HydroComp. Similar to Técnico Solar Boat, they had completed their 2023 boat and are already using NavCad for 2024. "NavCad is a very powerful tool which allows us to design the best propulsion according to our needs," says one student. Another states, "NavCad is a very complete software, and one of the best in the industry. We are grateful for their support in our journey towards sustainability and green mobility."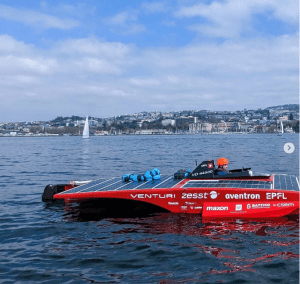 HydroComp products are used by universities, research institutions, technical schools and students who can apply this knowledge to team competitions. One of our core missions has always been to educate the emerging generation of marine professionals.
We are pleased that 2023 has been a productive year for these three teams and congratulate them on their hard work and achievements. We anticipate even more success for the 2024 competition!
It's an honor and a privilege to be a tool for innovation, sustainability, and success. The next generation of leaders is ready to improve our world – and we're here ready to help.
For more information, contact:                                       
HydroComp, Inc.

Tel +1.603.868.3344

danielle.doonan@hydrocompinc.com

www.hydrocompinc.com