Tools for the Life of Your Ship
HydroComp is best known for its partnerships with naval architecture companies and organizations in more than 60 countries around the world. Our software offerings – NavCad, PropElements, PropCad, and PropExpert – are utilized for resistance and powering; propeller sizing and analysis; forensic analysis; propeller computer-aided design (CAD); and sea-trial evaluations. These flexible tools aid in the design of ships and boats from a few meters long to ocean-going vessels several hundred meters in length. Marine vehicle design experts use our tools to predict speed and power during concept design, optimizing the fuel economy of an existing ship, and supporting environmental sustainability initiatives for reduced GHG footprints.
HydroComp's founders have a long, deep history in the field of naval architecture, and a top company focus is advancing the art of hydrodynamic analysis and propeller design. We partner on multi-tool solutions that leverage our product capabilities to improve workflow efficiency and effectiveness for marine engineers and vehicle designers.
Propeller builders worldwide rely on HydroComp tools to properly size propellers, design custom geometries that are performance-optimized, and develop the necessary geometry for manufacture.
Our products provide quick-and-easy application sales support for marine propeller, engine, and transmission companies. Confident and reliable results, organized data management, and professional reports all enhance your company's reputation and stature with your customers.
Institutions engage students with industry-standard tools, such as NavCad, PropElements, and PropCad, to assist curriculum and research at the world's leading schools of naval architecture, marine engineering, and shipboard operations.
Engineers responsible for the performance of waterborne vehicles and other products often are not experts in hydrodynamics or propeller design. Let HydroComp provide the guidance and expertise that you need, with tools and services that can support product development for AUV/ROV submersibles, autonomous surface craft, industrial mixers, diver-assist vehicles – even wicked cool foil boards!
The AUV/ROV/UUV industry uses HydroComp's tools to successfully design and analyze the propulsion package for their vehicles. Better hydrodynamic performance for UVs leads to greater speed and reduced power requirements for propulsion.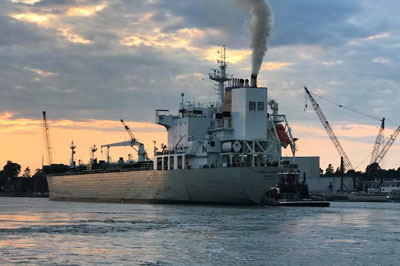 NavCad is the ideal hydrodynamic and propulsion system simulation software to model performance and guide vessel design. Use NavCad for virtually every type of displacement, semi-displacement and planing craft, barge, sailboat, catamaran – even submarines and SWATH!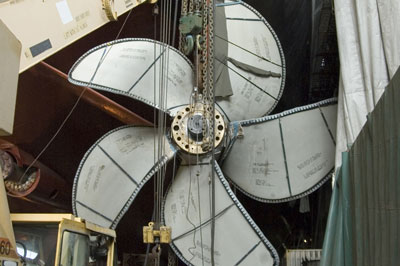 Propulsors deliver the thrust for your craft. Naval architects and engineers rely on NavCad, PropElements, and PropExpert for analyzing, designing, and selecting top-performing, profitable propulsors. Use PropCad when it is time to get the propeller built.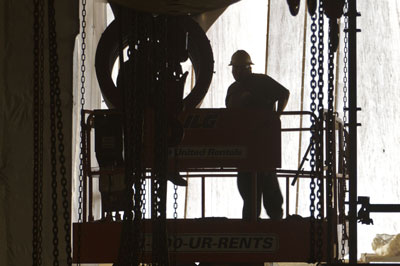 Drive equipment includes the engines, motors, and transmissions that allow the propulsor to do its work. Professionals from marine drive companies around the world count on NavCad or PropExpert for application engineering and system modeling.

Continue to make waves. Start a HYDROCourse.
JaiaBots are micro-sized AUVs for aquatic data collection from Jaia Robotics LLC. HydroComp utilized our NavCad and PropElements software to assist with the development of a compact propulsion system and hull form improvements.